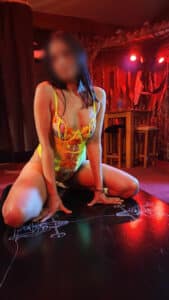 Escape the nagging wife or irritating girlfriend who doesn't want to play ball (or anything else, for that matter). You can easily make an excuse to get away for half an hour. Come to us, and we'll make you happy again.
We offer the $150.00 special – no hand relief, unlike other Christchurch establishments. This is the real deal: $150.00 for 30 minutes Full girlfriend experience of full service with the lady of your choice. You can use our hot spa pool or fully equipped dungeon; the choice is yours. You'll feel like royalty when you visit The Venusroom – check out our reviews on our website. Other Christchurch establishments don't offer this review facility – I wonder why?
In these hard financial times, The Venusroom wants to repay our clients' loyalty by offering this special for your pleasure.
Monday 3pm-10pm Only
Saturday 4pm-11pm
Price will be $150.00 30 minutes Full GFE
For a limited time